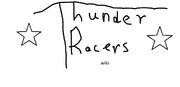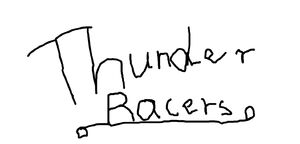 Welcome to New Wiki Name
Edit
Welcome to ThunderRacers wiki! This is the wiki for my website www.thunderracers.com.Anyways,This wiki is all about cars,racing cars,sports,racing,and of course racing drivers from around the world!
About me and why I started this Wiki
Edit
Hello my name is Aswin.My username is The3eds.ThunderRacers wiki is all about Automobile engineering,cars,racing cars,bikes,racing drivers like Ralf Schumacher,Jenson Button,Fileep Massa and more.There is a picture website of ThunderRacers on www.thunderracers.com . The wiki 's link is www.thunderracer.wikia.com .One of my top 5 favourite cars is the Mitsubushi Evolution X which is in 1st place in my leaderbord of cars.2nd is the Bugatti Veyron.3rd is the Ferrari F40. 4th is the Lamborghini Murchialago LP640.And finally the Nissan GT-R as 5th place.What's your favourite?talk in my talkpage!.Remember to love this Wiki because it can be very helpful in defferent ways.It can help you how cars were made and what year the car was made like a 2010 Chevorlet Cammaro.It can help how was cars in the older days. And how Fourmula One was born.And history of cars,manufatures and the Bio of Racing Drivers from around the world.Have fun at the wiki and learn some stuff of the cars.I mean really this can be very helpful even if it has mistakes.Have fun in the world of cars in ThunderRacers Wiki!
-Aswin
Holiday Party
Edit
Hello car lovers! It's the The3eds here, The creator of ThunderRacers Wiki.I wish to all the people who love cars and visit the website I just want to say Merry Christmas.I'm adding a page called Holiday Special where everyone can post comments about what you had done in the Christmas part you went to.Merry Christmas everyone.
Latest activity
Edit
Community content is available under
CC-BY-SA
unless otherwise noted.